Specializing in reaching the consumer, Callahan Creek offers research, marketing, design, public relations, sales promotion, production, and photography as well as interactive marketing and branding through specialized practices. Callahan Creek also provides Web design and hosting services as well as e-commerce and interactive advertising and marketing.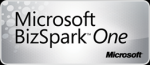 BizSpark One is the premium tier of the BizSpark program. Companies with BizSpark One status deliver applications and services that have gained market traction based on Microsoft's technology platforms. Companies in BizSpark One demonstrate a strong potential to succeed, shape the industry's future and enhance the overall value of Microsoft products and services for end users.

Rackspace delivers enterprise-class hybrid cloud infrastructures to businesses of all sizes & kinds around the world. We started in 1998 and we host more than 205,000 customers worldwide. Rackspace combines public cloud, private cloud, and dedicated bare metal computing to provide the perfect infrastructure for each customer's specific needs.

c2b solutions, LLC – c2b solutions' consumer segmentation and related insights provide unsurpassed understanding of the healthcare consumer. c2b's mission is to help organizations succeed in a dynamic Healthcare Reform environment, leveraging consumer insights and business solutions to achieve superior results in a commodity marketplace. Their segmentation offers healthcare stakeholders the opportunity to execute data-driven actions aimed at consumer acquisition, loyalty, and behavior change. Using their WHO, WHY, WHAT, and HOW of the healthcare consumer will enable you to create your "Ideal, Personalized Consumer Experience."
RIGHT ANGLE ADVISORS
Right Angle Advisors, Inc. – Right Angle's passion is helping businesses thrive through solution engineering, transformation support and delivery. Its practice brings best-in-class innovation firms together, constructing  approaches and actionable delivery tactics tailored to each client's marketplace objectives.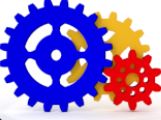 Holt Analytics
Our mission at Holt Analytics is to bring intelligent, actionable and cost-efficient analytics to your organization. "Big Data" can generate big profits for your business, but it takes smart people and diligent work to make it happen! 

Data University
Data University is a business knowledge transfer organization that provides marketers with information, training and consultation regarding leveraging internal and external marketing data to accomplish customer acquisition, cultivation and retention goals.