Let us be your guide on the Analytic Pathway
Marketing Analytics can boost the bottom line, pure and simple.  When we reign in the data and analyze it, Analytic Marketing Innovations, Inc (AMI) will improve your ROI with better customer response rates.
Have you struggled with analytics?
AMI can make sense of your data streams, pulling the data together from multiple sources.
Do you want to find more customers for your clients?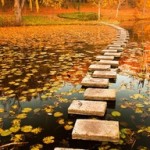 We perform advanced analytics, such as statistical modeling, to find more of the best customers for you.
Our team has experience with marketing data analysis, spanning a wide array of industries: telecom, healthcare, insurance, credit card, mortgage and financial services. All of this experience, combined with technical know-how, translates to sound marketing intelligence and better results for you.
AMI offers the QlikView Business Discovery platform to our clients. This business intelligence software empowers business users by driving innovative decision-making. We provide QlikView training and support so our clients can interact with the dynamic apps, dashboards and analytics in real-time collaboration.
How is AMI different from other marketing analytic firms?
We strive to offer cutting-edge marketing analytic techniques to businesses of any size. We believe that small and mid-sized companies can and should access these powerful analytic tools. Most large companies have been investing in marketing analytic capabilities for many years.
We can help level the playing field, working to find solutions that are right for companies of all sizes. Not only can we help your business survive, we can help it thrive. 
And, we can do this at a price point that fits your marketing budget. We have the knowledge and tools of a large firm, without the overhead and prohibitive cost structure.
Services Offered:
Marketing Analytics, Modeling, Reporting, Business Intelligence, Strategy, Quantitative Analysis, Analytic Strategy, Data Solutions,  Database Marketing, Predictive Modeling, Segmentation,  Predictive Analytics, Customer Analysis,  Direct Marketing,  Customer Insight,  Customer Acquisition, SAS,  Statistical Modeling,  Multi-channel Marketing,  Data Mining, Business Analytics,  Web Analytics,  Digital Marketing,  Marketing Mix Modeling, Integrated Marketing,  Lead Generation, Partial Attribution Modeling, QlikView