At Analytic Marketing Innovations, we believe that data has the ability to transform companies by optimizing all aspects of the business and the decision making process.
We also believe the converse is true – that companies not using data and advanced analytics are at a competitive disadvantage and will lose ground in the marketplace.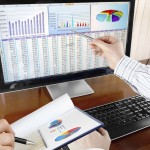 Our mission is to bring advanced statistical methods to applied business problems, building analytical tools in a true collaborative manner and making the tools available to all businesses independent of company size.
Our key services including marketing mix modeling, statistical analysis, data visualization, and strategy are designed to help companies:
Create Competitive Advantage
Improve Marketing ROI
Support Business Planning
Optimize Advertising Spending
Maximize Promotion Effectiveness
Deliver Business Intelligence